Learn How to Integrate Life Skills Into Your District's College and Career Readiness Strategy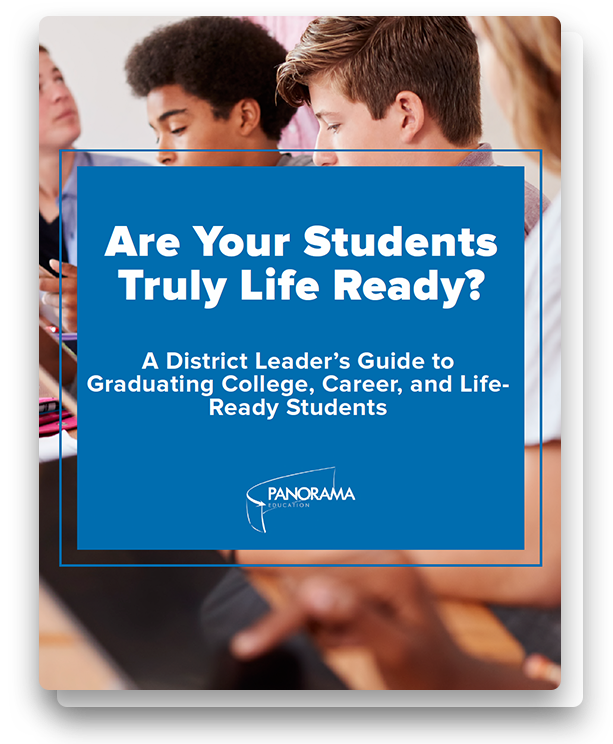 In today's world, if your district is not focused on developing students' life skills—also known as social emotional learning (SEL)—you are missing a critical element to preparing students for adult success.
This guide is for district leaders looking to promote students' college and career readiness with an emphasis on life-ready, 21st-century skills.
You'll get a peek at Panorama's original research on college and career readiness, and learn how leading districts are making strides to prepare each and every student for life beyond high school.
This Guide Covers:
How to develop a strong vision for college, career, and life readiness—including spotlights on DC Public Schools, Everett Public Schools (Was.), Racine Unified School District (Wis.), Schertz-Cibolo-Universal City ISD (Tex.), and Council Bluffs Community School District (Iowa)
How to measure students' life readiness and integrate this data into district and school improvement plans
How to build organizational systems and structures to improve students' social-emotional and life skills


Table of Contents:
✔ Expanding the Definition of College and Career Readiness
✔ How Districts Are Defining Life Readiness
✔ 4 Keys to Measuring Life Readiness in Your District
✔ Connecting the Dots: College Ready, Career Ready, and Life Ready