Do you know what your college and career readiness strategy is missing?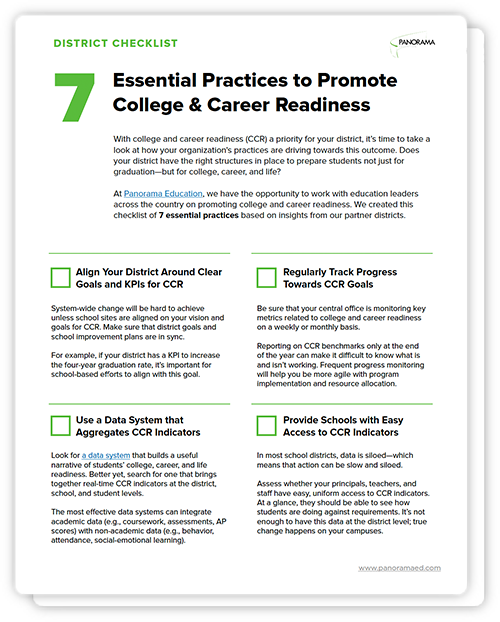 Whether your district is focused on keeping 9th graders on track or improving the four-year graduation rate, having the right practices in place is key to meeting college and career readiness (CCR) goals.
However, we know it can be hard organizing school sites to meet CCR requirements and drive systematic academic growth.
To help you out, we created this district checklist of seven essential practices for promoting college and career readiness. This list is based on best practices and insights from school districts of all sizes who partner with Panorama.
Download this list now so you can identify opportunities to improve organizational effectiveness and efficiency when it comes to preparing students for college, career, and life.
What's Inside This Resource?
✔ 7 Essential Practices to Promote College & Career Readiness
✔ Ideas for Implementing These Practices
✔ District Spotlight on Gresham-Barlow School District (OR)