Reopening will be challenging—but grounding our work in these key principles can help chart a path forward.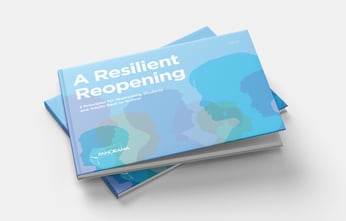 This is the moment to take what we've learned over the past year and transform the way we support our students and adults for the better.
In this new Panorama guide, explore strategies and resources for an equitable and inclusive reopening across three areas:
Adult Resilience and Well-Being
Student Belonging, Relationships, and Well-Being
Universal and Tiered Supports Across Academics and Social-Emotional Learning
As a bonus, the guide also includes new data from the Panorama Research team on disparities in access to learning during the pandemic.
This guide is available as a PDF and as an editable Google Slides presentation after downloading. We invite you to:*
Borrow these slides to use in summer professional development (PD), district or family resource hubs, and professional learning communities (PLCs)
Use the slides to motivate, inspire, and align your school or district community during the return to school
Screenshot and share the slides that resonate with you on social media
Adapt the strategies and resources for use in your own community
*When borrowing or sharing this content, we ask that you please credit Panorama Education (@PanoramaEd) and link back to this webpage. Thank you!