Hosted by Panorama, Education Week, & San Bernardino City Unified School District
55 minutes - December 12, 2017
To improve school climate and social-emotional learning (SEL), districts like San Bernardino City Unified School District (SBCUSD) are organizing their school teams to use data effectively to drive action.
In this webinar, district leaders from Student Wellness & Support Services present how SBCUSD is approaching professional development to build the capacity of district and school leaders, including principals, heads of counseling, and student services administrators, around proactive approaches to school climate and SEL.
We share the processes and resources districts can use to:
Develop literacy around school climate/culture and social-emotional learning

Understand survey data in order to surface key insights

Create school site and district action plans for promoting positive school climate and SEL
SBCUSD and 400 other districts partner with Panorama Education to collect and use school climate and SEL data and to deliver professional development trainings and workshops.
Featured Speakers:

Rose Ann Bomentre, Director, Student Wellness & Support Services, San Bernardino City Unified School District (CA)

Colleen Williams, Coordinator, Student Wellness and Support Services,San Bernardino City Unified School District (CA)

Marysa Sheren, Lead, Teaching and Learning Practice, Panorama Education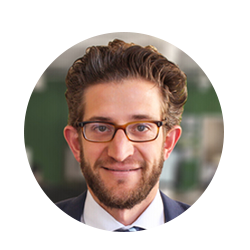 Eric Weisman, Head of Account Management, Panorama Education