Live webinar recording with Rob Stein and Mindy Weidman: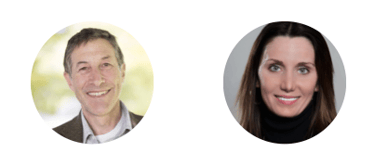 Schools across the country are focusing on growing their students' social-emotional learning with curricula, programs, initiatives, and strategic goals.
This school leaders' roundtable discussed best practices for developing students' grit, growth mindset, social awareness, self-efficacy, and other SEL domains. Roundtable participants discussed the specific SEL programs at their schools, reflected on lessons learned, and look ahead at the future of SEL.
Roundtable Presenters:
Rob Stein is Chief Academic Officer at Roaring Fork School District in Colorado. Before joining Roaring Fork, Rob led one of the nation's most high-profile turnaround efforts at Manual High School, and also served as Head of School at Graland Country Day School and Executive Director at Rocky Mountain School of Expeditionary Learning. Rob is an adjunct professor at the University of Colorado and has also taught at Denver University and the Harvard Graduate School of Education.
Mindy Weidman is Chief Accountability Officer at BRICK Academy in Newark, New Jersey. After teaching social studies for four years at Weequahic High School, Mindy joined five TFA Alumni to found BRICK, a 501(c)(3) dedicated to turning around chronically failing schools by empowering teachers and reforming systems. Over four years, BRICK has seen dramatic student achievement gains. Currently, Mindy supports two BRICK campuses and is developing the BRICK model to expand to additional locations.