Free guide: Understand and improve family engagement
Students with engaged families have higher grades, attend school more regularly, and are more likely to graduate. By directly asking families about barriers to engagement, family engagement coordinators and district teams can use data, rather than anecdotes, to identify obstacles to family engagement and to create targeted goals and actionable plans to more effectively engage families.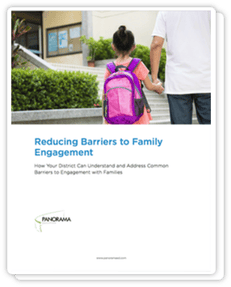 With this guide, you will:
See what 18,000 parents and guardians reported as barriers to becoming involved in their child's school.

Learn how school districts use survey data to better understand and address these barriers.

Receive actionable tips and free resources that you can use to understand and improve family engagement in your school district.

Download now!