Understand and Address Educators' Social and Emotional Well-Being This School Year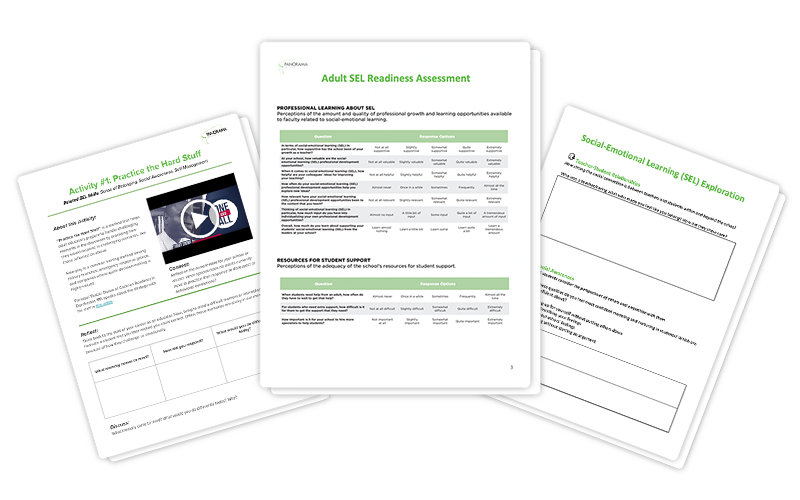 This year, teachers and staff are on the frontlines of a new, uncertain educational system—expected to do more with less.
According to Panorama data from over 13,000 staff and faculty members this spring, more than one in five are "quite" or "extremely" concerned about their social-emotional well-being this year.
Now more than ever, supporting adult SEL must be a priority.
Our signature Adult SEL Toolkit—aligned to CASEL's Focus Area 2 for SEL implementation—has been downloaded by more than 7,000 educators and administrators since its original release in 2019.
For the 2020-21 school year, we've enhanced the toolkit with new resources, templates, and materials. Download the updated toolkit to renew and strengthen your district's focus on adult SEL and teacher wellness this year!
What's Inside This Toolkit?
✔ *NEW* Panorama's Adult SEL Measures (includes 15 survey topics)
✔ *NEW* 4 Adult SEL Strategies from Panorama's Professional Learning Library
✔ 3 Activities for Adults to Practice Modeling SEL
✔ SEL Exploration Worksheet

Note: Each resource is available in Word and/or Google Doc formats after downloading.