Equip Your Schools to Strengthen Adult SEL and Mindsets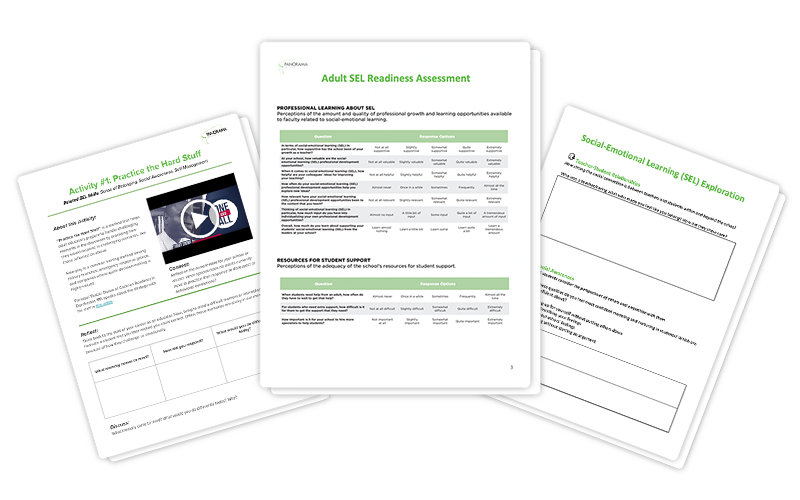 Your district is focused on promoting students' social-emotional learning (SEL). SEL is written into your strategic plan, and school leaders are bought into the plan.
But, you may be finding that adult SEL is the missing link. Adults are asking for more support understanding SEL and developing these skills for themselves. That's why we put together this toolkit aligned to CASEL's Focus Area 2 for SEL implementation.


What's Inside This Toolkit?
✔ Research-backed Adult SEL Readiness Assessment
✔ 3 Activities for Adults to Practice Modeling SEL
✔ SEL Exploration Worksheet


Supporting students' SEL starts with adults. In this toolkit, we've compiled our most popular resources used by Panorama's partner districts to strengthen adult SEL. You'll gain access to our research-backed "Adult SEL Readiness Assessment" for measuring teacher/staff readiness to support SEL, as well as fillable worksheets and simple activities to use in professional learning communities (PLCs) or staff meetings.
Each resource is available in Word and Google Doc formats after downloading. Download the bundle now!