Drive Systems-Level Change to Understand and Support Educator Resilience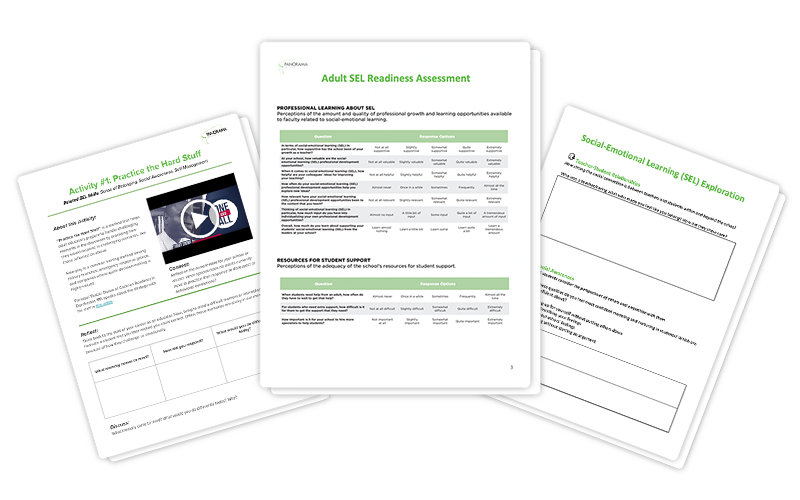 Educators play a central role in shaping students' experiences of school, motivation levels, and engagement.
As we shift into summer learning and back-to-school plans, adult SEL must be a priority in order to create the right conditions for learning to take place. Administrators can measure, understand, and address staff social-emotional well-being. Educators deserve opportunities to practice self-care while building self-efficacy as they prepare for the year ahead.
Our signature Adult SEL Toolkit—aligned to CASEL's Focus Area 2 for SEL implementation—has been downloaded by more than 21,500 educators and administrators since its original release in 2019.
For the 2021-22 school year, we've enhanced the toolkit with new adult SEL activities, protocols, and professional learning resources to help educators recharge and foster resilience. Download the updated toolkit to strengthen your district's focus on systemic SEL and adult well-being in the upcoming academic year.
What's Inside This Toolkit?
✔ Panorama's Adult SEL Measures (includes 15 survey topics)
✔ *NEW* 4 Adult SEL Strategies from Panorama's Playbook
✔ *NEW* Adult Growth Circles Protocol
✔ *NEW* Adult Self-Reflection Worksheets

Note: Each resource is available in Word and/or Google Doc formats after downloading.