Social-Emotional Learning and Equity Are Interwoven.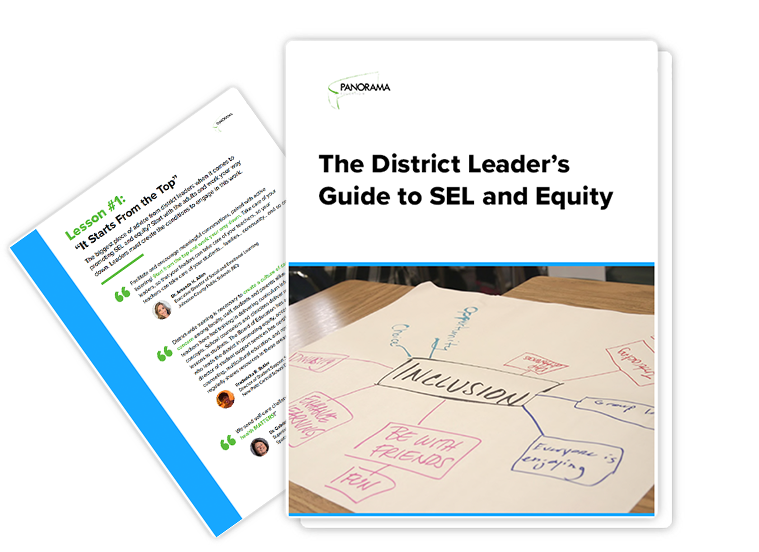 The updated definition of social-emotional learning from CASEL has made this more clear than ever.
To explore what advancing SEL and equity looks like on the ground, we asked 32 district leaders the following question:
What is your district's most important practice for promoting social-emotional learning and equity?
In this guide, we compiled their strategies, lessons, and advice. Download it now to hear directly from district leaders at Portland Public Schools (OR), DC Public Schools, Aldine ISD (TX), Chapel Hill-Carrboro City Schools (NC), Wichita Public Schools (KS), and many more.


Table of Contents:

Introduction
Featured Leader: Dr. Lorenzo Moore, Aldine Independent School District (TX)
Featured Leader: Dr. Bren Elliott, District of Columbia Public Schools
Featured Leader: Brenda Martinek, Portland Public Schools (OR)

Lesson #1: "It Starts From the Top"
Lesson #2: Align on a Common Definition
Lesson #3: Elevate Student, Family, and Staff Voices
Lesson #4: Focus on Strong Tier 1 Supports